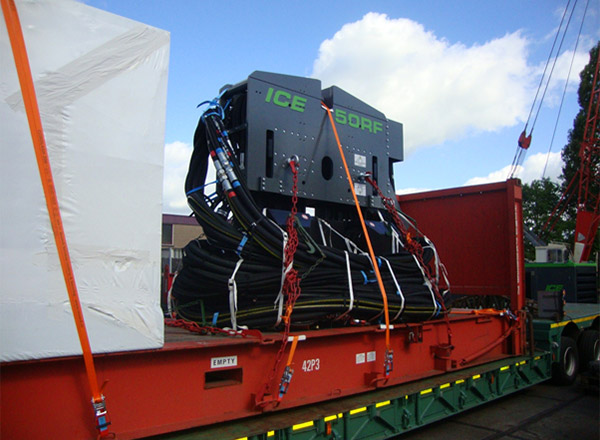 SEA FREIGHT PROJECTS
Sea Freight Project refers to the transport of goods which are oversized (out-of-gauge) and unsuitable for container loading as well as rolling materials such as cranes, trucks and other self-moving (propelled) commodities which be transported throughout the world.
The Santova Group has years of experience in this specialized market segment. We guarantee our customer a flawless performance of the job at hand.
When working with project cargo the time-frame is essential. Our specialised team assists in determining the most efficient mode of transport and works with in the regulations of the specific origin, destination or transit country.
Projects and specialized 'out of gauge' cargo management:
Military Transport and Logistics

Pharmaceutical Products Logistics

Temperature-Controlled Transportation (Reefer Cargo)

Open Top and Flat Rack Containers
Roll On Roll Off (RORO) Cargo

Out of Gauge (OOG) and In Gauge Loads

Hiab Trucks, Winch Trucks, Flat Bed, Side Loader and Heavy Haul Trucking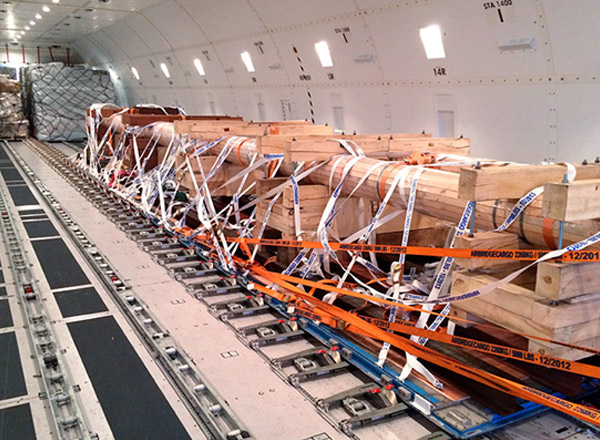 AIR FREIGHT PROJECTS
You can safely ship your oversized or heavy-weight cargo through Santova Logistics. Our professionals are well aware of aircraft configurations and calculate exactly how much space is required on which aircraft type to transport your shipment quickly and safely.
They also possess extensive knowledge and can offer advice on the best way to package and secure your cargo. In addition to air transport, we also organize and coordinate your road transport including all licenses.
Since project cargo requires extremely well-organized handling, we can travel personally with your cargo to its destination upon request.
Projects and specialized 'out of gauge' cargo management:
In-house project management

Knowledge of aircraft configurations
Strapping and lashing advice

Companion travel up to destination