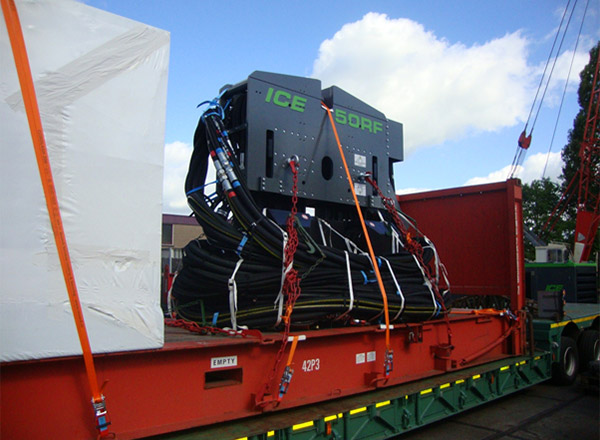 ZEEVRACHT PROJECTEN
Wanneer we het hebben over projecten, bedoelen we het transport van goederen die te groot (out-of-gauge) en ongeschikt zijn voor standaard containers. Daarnaast kunnen ook rollende materialen zoals kranen, vrachtwagens en andere zelfrijdende (aangedreven) goederen over de hele wereld worden vervoerd.
Santova heeft een jarenlange ervaring in dit gespecialiseerde marktsegment. We garanderen voor elke opdracht een vlekkeloze uitvoering.
Bij projectladingen is de tijdsspanne essentieel en bepaalt uiteindelijk de keuze voor het juiste vervoermiddel, de manier van plannen en werken binnen de regelgeving van de specifieke herkomst, het bestemmingsland of het transitland.
Projecten en gespecialiseerd 'out of gauge' cargo management:
Militair transport en logistiek

Farmaceutische producten logistiek

Geconditioneerd transport (Reefer Cargo)

Open Top en Flat Rack Containers
Out of Gauge (OOG) en In Gauge ladingen

Out of Gauge (OOG) and In Gauge loads

Hiab Trucks, Winch Trucks, Flat Bed, Side Loader en Heavy Haul Trucking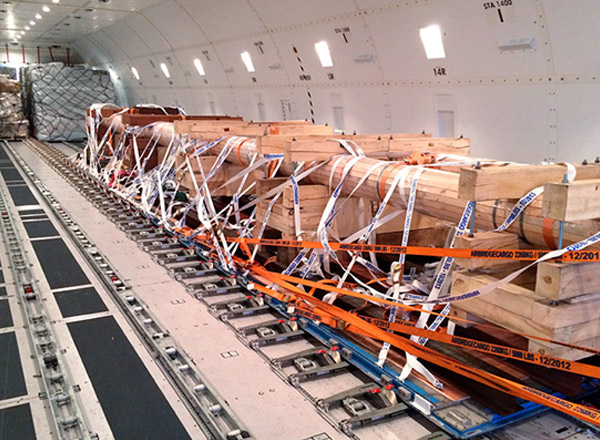 LUCHTVRACHT PROJECTEN
U kunt uw zendingen met afwijkende afmetingen en gewichten veilig vervoeren via Santova Logistics. Onze professionals zijn goed op de hoogte van vliegtuigconfiguraties en berekenen precies hoeveel ruimte nodig is op welk vliegtuigtype om uw zending snel en veilig te vervoeren.
Ons team van specialisten beschikt tevens over een uitgebreide kennis en kan advies geven over de beste manier om uw lading te verpakken en te beveiligen. Naast luchtvracht organiseren en coördineren wij ook uw wegtransport inclusief alle vergunningen.
Omdat projectlading een uiterst goed georganiseerde afhandeling vereist, kunnen wij op verzoek meevliegen en assisteren om uw zending naar zijn eindbestemming te brengen.
Projecten en gespecialiseerd cargo management:
Kennis van vliegtuigconfiguraties
Strapping and lashing advies

Wij vliegen mee op verzoek naar de bestemming