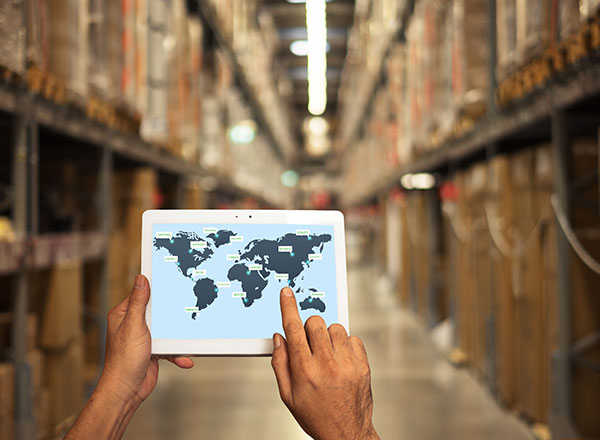 SUPPLY CHAIN SOLUTIONS
The design, planning, implementation, coordinating, controlling and monitoring of the integration and management of interdependent supply chain activities and global intellectual capital with the objective of enhancing further differentiation from competitors through the alignment of business strategy with supply chain optimisation.
Business Intelligence
We empower our clients by unlocking supply chain data and facilitating transparency through unrivalled electronic tools which enables the strategic optimisation of the businesses supply chain.
Our 'virtual' client–centric information systems accommodate client specific requests and adaptations to the software which allow interface with client systems.
The result being global end-to-end inventory/order management and data interchange which offers a lot more than 'typical' track and trace services.
Key Differentiators
Specialist in-house supply chain intellectual capacity
Access to world class solutions and systems
Adds significant value to customers through supply chain optimisation
An international infrastructure
International end-to-end supply chain services across customers' primary trade flow routes
Local representation in key trade centre's enabling seamless solutions to customers, ensuring accountability and responsiveness
Differentiated logistics strategy
Unique and customer centric in terms of system, process and operational integration
This allowing for total flexibility, directly driven by customer requirements, instead of by internal capability
Assumes responsibility for the entire supply chain, from supplier/source to the point of consumption/consumer
Management by exception: Proactive notification capabilities, enabling monitoring of supply chain components by exception
Virtual supply chain management, intelligent technology and management information systems
Interface with customer systems to ensure seamless and accurate information flow
Provide customers with web-based control, visibility and accurate real time information
Enabling clients to be pro-active in the management of their companies supply chains
Electronic data interchange (EDI), unlocking supply chain data allowing access to all data for analysis, statistical report writing and management by exception
Value Add Services
Strategic Sourcing
Labelling
Supplier Management
Built-to-order
Supply Chain Audit
Inventory Optimisation
Demand Planning
Purchase Management
Integrated Available to Promise (ATP)
Quality Control
Sequencing
Consolidations
Production Planning
Cross Docking
Optimal Channel Selection
Accurate Forecasting
Electronic Data
Distribution Network Optimisation
Price Tagging
Pack for Store
Deconsolidation's
WMS Management
Merge in Transit
Scan and Pack
Reverse Logistics
Standard Operating Procedures
Advanced Supply Chain Services
Channel Strategy Development
Supply Chain Risk Mitigation
Inventory Management/Optimisation
Cost to Serve Analysis
Demand Driven Planning
Business Case Development
Supplier Scorecards/Metrics
Defining and Structuring Managed Services or KPI's
Distribution Network Planning
Fleet Mix Modelling and Optimisation
Feasibility Studies and Market Research
Business Process Definition and Re-engineering
Efficiency and effectiveness through 'Virtual' end-to-end supply chain information
End-to-end integrated supply chain optimisation through one IT interface, facilitating;
Order Processing and Control Scheduling
Foreign Exchange Control
Delivery Scheduling
Electronic Documentation Distribution
Statistical Reporting
Intelligence 'Hub' or 'Data Bank'
Shipping Instructions
Track and Trace
Forecasting
Inventory Control
Multiple Costings
Management Reporting
Efficiencies and Effectiveness