CHINA MAIN PORTS TO ROTTERDAM
| Port of Loading | Delivery Term | 20ft | 40ft | 40ft HC | 40 – NOR | Transit Time | Valid from | Valid to |
| --- | --- | --- | --- | --- | --- | --- | --- | --- |
| Shanghai | FOB | 575 USD | 900 USD | 900 USD | Op Aanvraag | 32 Days | 01-10-2023 | 15-10-2023 |
| Ningbo | FOB | 575 USD | 900 USD | 900 USD | Op Aanvraag | 33 Days | 01-10-2023 | 15-10-2023 |
| Shenzhen | FOB | 575 USD | 900 USD | 900 USD | Op Aanvraag | 28 Days | 01-10-2023 | 15-10-2023 |
| Hongkong | FOB | 575 USD | 900 USD | 900 USD | Op Aanvraag | 32 Days | 01-10-2023 | 15-10-2023 |
| Xiamen | FOB | 575 USD | 900 USD | 900 USD | Op Aanvraag | 37 Days | 01-10-2023 | 15-10-2023 |
| Qingdao | FOB | 575 USD | 900 USD | 900 USD | Op Aanvraag | 38 Days | 01-10-2023 | 15-10-2023 |
| Dalian | FOB | 575 USD | 900 USD | 900 USD | Op Aanvraag | 44 Days | 01-10-2023 | 15-10-2023 |
| Xingang | FOB | 575 USD | 900 USD | 900 USD | Op Aanvraag | 45 Days | 01-10-2023 | 15-10-2023 |
| Huangpu/Nansha | FOB | 675 USD | 1000 USD | 1000 USD | Op Aanvraag | 33 Days | 01-10-2023 | 15-10-2023 |
OTHER MAIN PORTS TO ROTTERDAM
| Port of Loading | Delivery Term | 20ft | 40ft | 40ft HC | 40 – NOR | Transit Time | Valid from | Valid to |
| --- | --- | --- | --- | --- | --- | --- | --- | --- |
| Port Kelang | FOB | 600 USD | 1200 USD | 1200 USD | Op Aanvraag | 25 Days | 01-10-2023 | 15-10-2023 |
| Ho Chi Min City | FOB | 550 USD | 1025 USD | 1025 USD | Op Aanvraag | 26 Days | 01-10-2023 | 15-10-2023 |
| Busan | FOB | 600 USD | 1050 USD | 1050 USD | Op Aanvraag | 38 Days | 01-10-2023 | 15-10-2023 |
| Laem Chabang | FOB | 600 USD | 1050 USD | 1050 USD | Op Aanvraag | 30 Days | 01-10-2023 | 15-10-2023 |
| Keelung | FOB | 600 USD | 1175 USD | 1175 USD | Op Aanvraag | 29 Days | 01-10-2023 | 15-10-2023 |
| Kaohsiung | FOB | 600 USD | 1100 USD | 1100 USD | Op Aanvraag | 28 Days | 01-10-2023 | 15-10-2023 |
| Taichung | FOB | 700 USD | 1175 USD | 1175 USD | Op Aanvraag | 31 Days | 01-10-2023 | 15-10-2023 |
| Jakarta | FOB | 700 USD | 1175 USD | 1175 USD | Op Aanvraag | 30 Days | 01-10-2023 | 15-10-2023 |
| Surabaya | FOB | 700 USD | 1175 USD | 1175 USD | Op Aanvraag | 30 Days | 01-10-2023 | 15-10-2023 |
| Chittagong | FOB | 650 USD | 1050 USD | 1050 USD | Op Aanvraag | 29 Days | 01-10-2023 | 15-10-2023 |
| Nhava Sheva | FOB | 575 USD | 625 USD | 625 USD | Op Aanvraag | 24 Days | 01-10-2023 | 15-10-2023 |
| Mundra | FOB | 575 USD | 625 USD | 625 USD | Op Aanvraag | 20 Days | 01-10-2023 | 15-10-2023 |
| Karachi | FOB | 550 USD | 600 USD | 600 USD | Op Aanvraag | 23 Days | 01-10-2023 | 15-10-2023 |
| Istanbul | FOB | 300 EUR | 400 EUR | 400 EUR | Op Aanvraag | 14 Days | 01-10-2023 | 15-10-2023 |
| Merzin | FOB | 400 EUR | 450 EUR | 450 EUR | Op Aanvraag | 14 Days | 01-10-2023 | 15-10-2023 |
| Izmir | FOB | 350 EUR | 400 EUR | 400 EUR | Op Aanvraag | 14 Days | 01-10-2023 | 15-10-2023 |
| New York | FOB | 375 USD | 375 USD | 375 USD | Op Aanvraag | 11 Days | 01-10-2023 | 15-10-2023 |
| Charleston | FOB | 350 USD | 350 USD | 350 USD | Op Aanvraag | 13 Days | 01-10-2023 | 15-10-2023 |
Condities:
De genoemde tarieven (inclusief IMO2020, LSS, EBS, BAF, CAF) zijn in USD en gebaseerd op Santova's carrier keuze.
Urgent een schema nodig?
Heeft u een specifiek schema nodig voor een order die nu klaar staat, klik hier dan bellen wij u meteen terug.
Afhandeling FCL Rotterdam 2023:
| | |
| --- | --- |
| THC per 20'/40' container: | 265,00 EUR per container |
| ISPS toeslag, per container: | 25,00 EUR per container |
| Import Service Charge, per bill of lading: | 75,00 EUR per B/L |
| Afhandelingskosten: | 35,00 EUR per B/L |
| Inklaringskosten: | 70,00 EUR per clearance (inclusief 1 item) |
| Afleverkosten Nederland (Indien van toepassing): | Op aanvraag, wordt op afleveradres/postcode afgegeven |
| Demurrage & Detention (Indien van toepassing): | Standaard vrije dagen en eventuele extra vrije dagen op aanvraag |
| Verzekering: | Op aanvraag |
Carriers hanteren tegenwoordig andere regels m.b.t. het belasten van het FCL tarief.
Indien de carrier de container(s) rolt/vertraagt naar een later vertrek / andere boot, dan wordt momenteel het tarief belast van de originele ETD op het moment van boeken.
Carriers nowadays have different rules regarding the taxation of the FCL rate.
If the carrier roll/delay the container(s) to a later departure or new vessel, the carrier will charge us the rate of the original ETD at the time of the booking.
Santova Hongkong
China Control Tower
Ons kantoor in Hongkong coördineert en begeleidt alle zendingen vanuit China. Santova Hongkong neemt contact op met uw leverancier, registeert de boeking direct in ons systeem, zodat u direct op de hoogte bent van de status van uw zending via ons digitale platform Tradenav. In overleg met uw leverancier wordt de zending geboekt bij een van onze lokale partners die zorgen voor de lokale afhandeling, eventuele douane formaliteiten en het laden van de goederen. Het geboekte schema, carrier, vertrek en geschatte aankomst zal direct beschikbaar zijn in ons digitale platform. Bij eventuele problemen zullen wij dit direct terug koppelen, zodat eventuele vervolg acties kunnen worden ingepland.
Een eigen kantoor in dezelfde tijdzone zorgt voor een efficiënte communicatie tussen uw leverancier, Santova en uzelf.

Beheer simpel al uw zendingen
Altijd real-time toegang willen hebben tot uw zendingen? Dit is bij Santova met TradeNav goed geregeld!
Laat ons u ontzorgen, zodat u zich volledig kan richten op het beheren en het verkopen van uw producten.
Ons team van specialisten doen al het werk voor u. Wij nemen contact op met uw leverancier, houden u op de hoogte van de laatste ontwikkelingen en indien nodig krijgt u zelfs in de avond of in het weekend een bericht van ons.
U kunt de status en de details van uw zending zelf op elk moment van de dag op uw computer of op uw telefoon bekijken. TradeNav is beschikbaar op zowel Android- als Apple-besturingssystemen.
Door Tradenav te openen via de Santova APP heeft u direct:
• Een overzicht van al uw zendingen die nog onderweg of reeds afgeleverd zijn.
• Een volledig inzicht in specifieke zending gegevens, inclusief de koppeling naar uw specifieke orders
• Proactieve meldingsmogelijkheden en real-time updates voor de lopende zendingen
• De mogelijkheid om documenten te down- en uploaden
Bekijk de Demo voor meer informatie en indien er vragen zijn neem dan contact op met Martijn Scholte.
Ruimtegaranties en afspraken met:
2M Alliance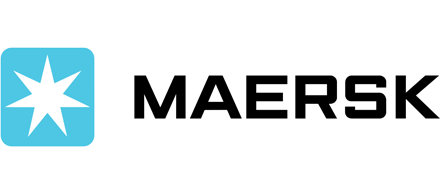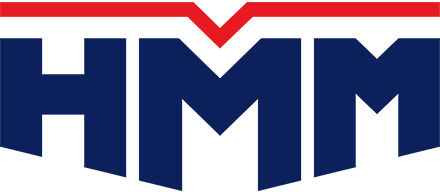 Ocean Alliance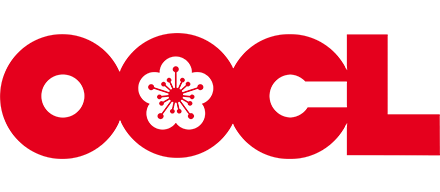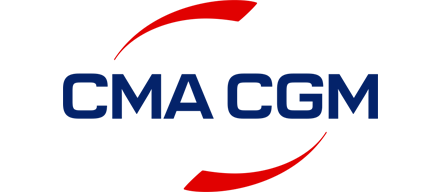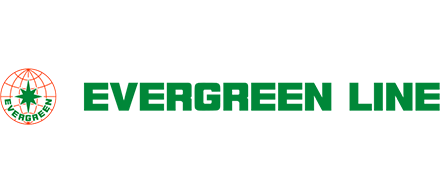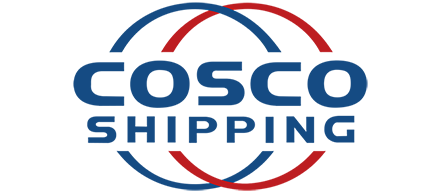 THE Alliance